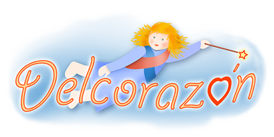 During the last two weeks of June, children of mixed ages create a variety of craft projects in my Summer Camp intensive. We customize each class based on needs and ages. By the end of camp,
everyone goes home with a completed project.
Past summer camp projects have included felting, knitting, sewing, creating tie-dye shirts, making paper into Father's Day cards, and taking a field trip to the garment district then patterning and sewing an item of clothing. Space is limited to 10-12 children; please contact me at beatrizsmithdolls@me.com or call 212-729-1957.
"Receive the children in reverence; educate them in love;
let them go forth in freedom."
-- Rudolf Steiner
*My studio is ½ a block from Central Park, on west 104th street. That particular area of the park with the Pool and ….,Hill is an ideal and refreshing place that we visit every day.