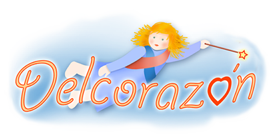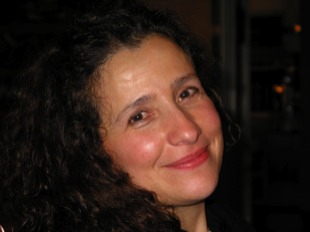 Beatriz Smith
is from Colombia, South America and has made NYC her home for the past 26 years. She has studied Arts, Fashion Design and Haute Couture sewing.
Beatriz also worked in the fashion industry in NYC, where she designed and developed women's collections.
In 2000, when her son Manuel started Nursery at the Steiner School in Manhattan, Beatriz joined the craft group of parents making dolls for the Fall Fair and fell in love with doll-making and began creating her own unique doll line.
From the summer of 2000 to 2005, Beatriz led and taught the Annual Doll Workshop at the school. During those years Beatriz studied and graduated from the Applied Arts Program at the Sunbridge College and the Fiber Craft Studio (a teaching program for Waldorf School teachers.)
Then Beatriz became part of the faculty and taught handwork at the Rudolf Steiner School to 1st-8th grade children.
Beatriz's love of teaching inspired her to create workshops for children as well as adults

Since 2006 Beatriz has continued to teach children privately; she has been running workshops during the school year and has been teaching a summer camp program. She has also taught adults the art of doll-making at her own studio in Manhattan, as well as at the Fiber Craft Studio in Spring Valley and at the Brooklyn Waldorf School.
Beatriz is continually finding new methods to make doll-making and crafts easier and accessible to people who have not experienced it before, so they can develop confidence and a love for crafting, a love for doll-making and a love for working with their hands.

Since 2000, Beatriz has designed, created and sold unique dolls, their dresses and their accessories, making a name for herself as an exceptional craftswoman and teacher.