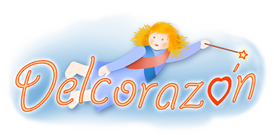 To create a heartfelt gift for your child, take the time to craft a doll that's infused with your love and energy. Working with instructions from a book isn't easy and requires a certain level of skill simply to get started.
Many adult students arrive at my studio with no crafting experience and leave the workshop with a beautiful, finished doll
that takes about 30 hours to complete.
The class structure varies depending on availability. I hold either 3-day intensives or we work over 3 or 4 consecutive Saturdays. For more information, please contact me (Beatriz Smith) at beatrizsmithdolls@me.com or call 212-729-1957.